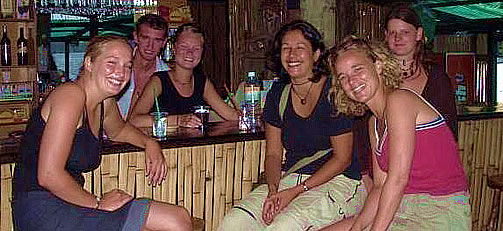 Volunteer Project in Guatemala
GG-SE5
Description:
This project is an orphanage that is home to over 250 children. In an effort to be financially self-sufficient, they operate a nearby hostel, located in Rio Dulce. Hundreds of tourists stop over here on their journey to Tikal, the Caribbean Sea or to the highlands in the west of Guatemala. The orphanage is a 20 minute boat ride down the river from the hostel.
Activities:
Your position will depend on the length of time you are committing to and the skills that you bring with you as a volunteer. Generally, the volunteers are divided into four groups: teachers, house supervisors, activity coordinators and toddler caretakers.
Depending on your skills and interests, you will be helping out in the following tasks:


Helping in the English Classes
Arts and Crafts
Story time in the Library
Computer lessons
Working with the Kindergarten classes
Helping with the gym classes
Working with the Agriculture classes
Helping the kids with homework
Sharing your love and attention
All volunteers are obligated at some point in their stay to help at the hostel.
Requirements:
Volunteers from around the world are welcome to volunteer at this project. To make sure that you get the most out of the experience we recommend the following:
An open mind in working with different cultures and with limited resources
Patience and respect for the children, staff and fellow volunteers
A strong work ethic
Minors must have parental consent and adult supervision
Minimum age 18
Minimum:
The minimum time to volunteer at this project is officially1 week. However it is worthwhile to spend more time in order to really connect with the children and therefore we recommend a period of at least 2 weeks. In case you are enthusiastic about this project and would like to dedicate even more of your time working for the program, you can choose to do a long-term placement. Please check with us for further information.
Spanish:
It is very important to have a basic to intermediate level of Spanish in order to work at this project. If you cannot get by conversationally, we recommend you to take a Spanish course before starting the project.