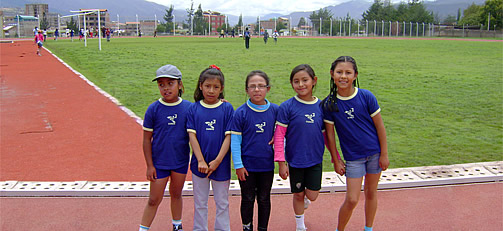 Volunteer Project in Peru
PC-SE44
Description:
Local sports organization that offers facilities and training for all kinds of sports to the whole population of Cusco. Most popular sports are Judo, Table Tennis, Aerobics, soccer and basketball.
Activities:
Training, coaching and organizing sports tournaments for poor children from the different schools and projects that are invited to the sports fields of the club.
Requirements:
An enthusiasm both for sports and for teaching and training children.
Minimum:
4 weeks
Work Schedule:
Flexible
Spanish:
Intermediate
Capacity:
3 volunteers at a time