Wednesday October 11, 2017 - Posted by
webmaster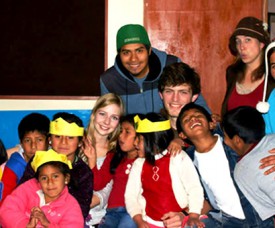 4 Cultural Tips to Prepare Yourself for Volunteering in Peru
Communication between people in general, and maybe especially between people of diverse cultural backgrounds, comprises much more than simply verbal cues.
Hidden cultural differences in attitudes and behavior often cause a great deal of misunderstanding and friction. Understanding and embracing these differences could mean the difference between a wonderful and enlightening trip to Latin America, and a nightmare experience!
While there are many ways in which your culture and that of Peru may be similar, there will be several aspects that differ (and sometimes drastically!). As an expat and former volunteer in Peru, I have had to overcome these growing pains myself. Two years ago I came to this beautiful country to Volunteer in Peru and I experienced a culture far different from my own, yet in a way that was exciting, refreshing and maddening all at the same time.
Prepare for Volunteer Work in Latin America
In order to help you to prepare for your Volunteer Work in Latin America, I will talk about four ways that the Latin American culture (or, more specifically, the Peruvian culture ) differs from people from Europe and the United States. Prepare yourself for a great experience and check out our tips to best embrace the rich Latin American culture, especially here in the Land of the Incas!