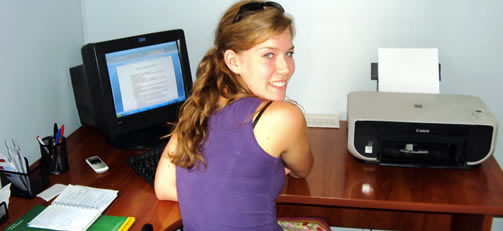 Volunteer Project in Chile
CS-IN11
Description:
This organization offers the opportunity to do internships in a wide variety of areas; in national or international companies, in private as well as in public foundations. An adequate internship will be found according to your background and interests. For both students as well as professionals it is a great opportunity to get international work experience.
Activities:
Your internship is customized to your profile. There are many possibilities in different business sectors, such as marketing, logistics, design, education, tourism, architecture, culture and art, sports, finance, health, psychology, etc.

Please keep in mind that your application should be made at least two to three months in advance. Make sure you indicate your wishes and send us an updated CV. Once you have been approved by a company you will receive a factsheet about the internship position. These factsheets contain information about the company, the division in which the internship will be placed and a general description of the duties during the internship.

Please contact us and let us know in which field you would like to work; we will start the mediation process and let you know the different options we have for you.
Requirements:
At least 18 years old.
Intermediate level of Spanish.
Good to high level of English.
Professional attitude.
Motivation, capability and enthusiasm to work in your chosen field.
Preferably, intern must have either work experience, or have studied the area in which he/she wishes to work.
Minimum:
Interns should be available for at least 12 weeks, although exceptions might be possible. Generally speaking, if you can commit to a longer period of placement, it will be easier to find an interesting internship for you.
Spanish:
Interns should have at least an intermediate level of Spanish.The more advanced your Spanish level, the more possibilities you will have to find a good internship position.