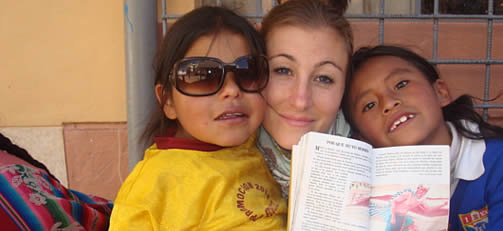 Volunteer Project in Peru
PC-SE12
Description:
An after-school project for children. Most of the children come from families whose parents work at the market or sell on the street. The project offers education and helps the children with their homework. Besides this, the project also offers extra activities like painting, music, dancing and sports.
Activities:
Due to a shortage of money, they cannot pay the salaries to all the personnel needed. Volunteers are needed to help the children with their homework, organize creative and sport workshops and teach the children about other cultures.
Requirements:
Enthusiasm in working with children. Preference is given to volunteers with experience in working with children, such as teachers.
Minimum:
4 weeks.
Work Schedule:
Variable, either mornings or afternoons from Monday through to Friday
Spanish:
Intermediate.
Capacity:
2 volunteers at a time