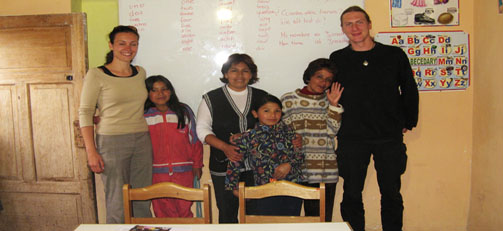 Volunteer Project in Peru
PC-SE42
Description:
An orphanage for 30-40 girls between the ages of 10 years to 17 years of age where these girls have come from broken homes, abandonment and abuse. This home serves as an environment where they can be cared for, educated, and encouraged in self esteem and morality. This home is large with dormitories for the girls divided by age groups. There are small classrooms there used for sewing, yarning and making different artisan products to sell in the city.
Activities:
The orphanage is in need of volunteers who are willing to help organize a teaching program for English learning, computer education, dance, theatre and music. Workshops in these fields are also greatly encouraged.
Requirements:
Enthusiasm in working with children with difficult backgrounds.
Minimum:
4 weeks
Work Schedule:
Variable, either mornings or afternoons from Monday through to Friday
Spanish:
Intermediate
Capacity:
2 volunteers at a time