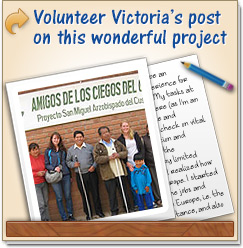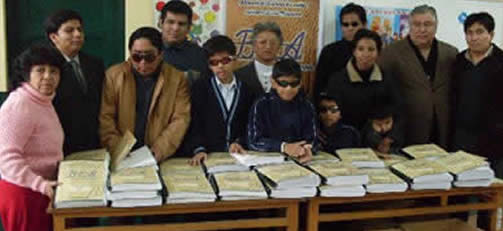 Volunteer Project in Peru
PC-SE43
Description:
This institute is for, and run by, blind people with the aim of bringing blind people in the Cusco region together. The institute would also like to teach new professions or how to start and manage a project to stimulate independency. The facility has a room for massage therapy and physiotherapy as well as a computer room, but due to lack of funds and staff, these facilities are almost never used. The institute is also interested in organizing courses such as marketing, English and Accounting to further promote job opportunities.
Activities:
Volunteers are expected to organize workshops or courses for blind people in all kinds of fields, like marketing, music, pastry making, massage therapy, automation, agronomy, etc. In addition to this, the institution needs eye specialists and dentists to give medical treatment.
Requirements:
This project is especially suitable for people with experience in one of the fields mentioned above. Knowledge of Braille language is an advantage, but not necessary. The organization needs medical help (such as, general check up, dental hygienists, and medicines) and workshops on creating jobs. Furthermore, they have five computers and are receiving the donation of software by which they will be able to talk to the computer and work with them. They need a person with IT knowledge to help them learn to use it.
Minimum:
4 weeks
Work Schedule:
Flexible
Spanish:
Intermediate
Capacity:
3 volunteers at a time