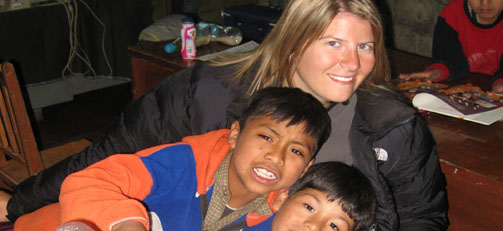 Volunteer Project in Peru
PC-SE62
Description:
This after-school project began a little over three years ago. Every afternoon about 20-30 children aged between 5-15 years come to the project to do homework, play and do creative activities like handicrafts, theater and dance. The children generally come from the poor urban areas of Cusco. Between mid December and March public schools in Cusco are closed and much more children attend the project.
Activities:
Help children with their homework, organize physical or creative activities, and take them for walks. Teach them English.
Requirements:
Enthusiasm for working with children and self-motivated.
Minimum:
4 weeks
Work Schedule:
Monday through to Friday from 2.30 – 5 pm
Spanish:
Intermediate