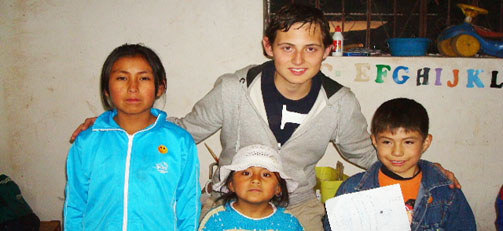 Volunteer Project in Peru
PC-SE66
Description:
A home dedicated to the growth and rehabilitation of abandoned children and their mothers. They are currently living in the house of the director and his wife who have come to work for this project. Right now they are housing about 25 children and several of their mothers. There are dormitory rooms, a library and study room and a play area for the younger children. Volunteers are needed to encourage children with homework and activities along with educating children in self-esteem and self-discipline.
Activities:
Volunteers can help both the children and mothers by organizing different artistic and creative activities, helping the children with their homework, participating in housework and providing encouraging self motivating activities.
Requirements:
Strong personality, and enthusiasm working with people of all ages, babies till adulthood.
Minimum:
4 weeks
Work Schedule:
Monday through to Friday from 2pm-5pm
Spanish:
Intermediate
Capacity:
Minimum 2 volunteers at a time