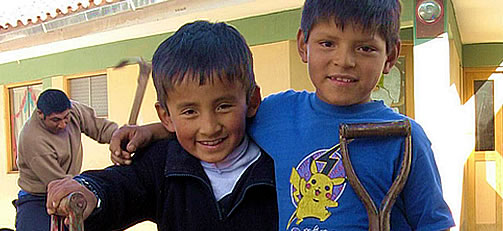 Volunteer Project in Peru
PC-SE76
Description:
It is a home for young boys aged 6 to 16 who come from troubled or broken homes. They are looked after by this home that is supported by the state. They feed and cloth the boys and work on therapy with their families as well. The building consists of dormitories, a sport field, a computer room, offices and a common area. They also give the boys workshops in weaving and shoemaking (If there is a teacher available).
Activities:
Helping the kids with their homework, giving computer classes, doing sport, teaching English and all kinds of other activities
Requirements:
Patience and enthusiasm working with children who have gone and are going through a challenging childhood. The director requires a work plan before starting working at the orphanage.
Minimum:
6 weeks
Work Schedule:
Monday to Friday from 8.00-12.00 or 14.30-17.30
Spanish:
High-Intermediate
Capacity:
The amount of volunteers in coordination with the director