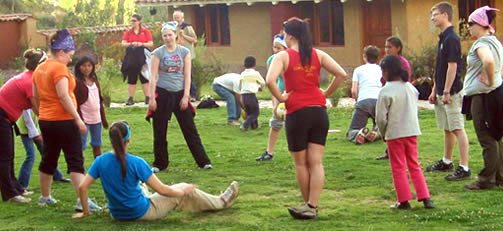 Volunteer Project in Peru
PC-SE81
Description:
This is a home for boys and girls between 6 and 17 years. In this orphanage about 20 children find shelter. The house is located in the village of Huayllabamba, about 8 to 10 minutes from Urubamba in the Sacred Valley. There is a big garden and some animals. In the mornings the boys and girls are in school and afterwards come back for lunch.
Activities:
Help the children with their homework, organize physical and creative activities, teach English, take them for walks, play soccer, help with the animals and also in the garden.
Requirements:
Motivation and enthusiasm for working with children and an ability to work independently.
Minimum:
4 weeks
Work Schedule:
Monday through to Friday from 3 till 6 pm
Spanish:
Basic to intermediate level of Spanish
Capacity:
2 volunteers at a time