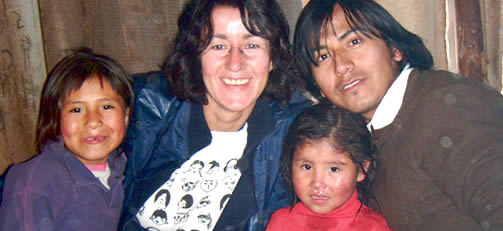 Volunteer Project in Peru
PC-SE82
Description:
This project provides shelter to between 20 and 25 children between the ages of 3 and 13 years. They generally come from the community Tankarpata and they are from poor families where alcoholism, violence, unemployment and malnutrition are common problems. Education, health and nutrition are important aspects in the project, because sometimes there are children aged 10 years that are still unable to read and write, and many others are underweight.
Activities:
Give the children as much attention as possible. Teach them, help them with their homework, organize recreational and creative activities, share your culture and customs. You are welcome to visit the families of the community to evaluate the situation of healthcare and help to improve it. The most important thing: have fun working and helping the kids to make their situation better.
Requirements:
Volunteers who have the ability to work independently, have plenty of patience and the enthusiasm to work with children.
Minimum:
1 month
Work Schedule:
Monday to Friday from 3 to 6pm (you meet at 2.30pm to coordinate your work)
Spanish:
Intermediate
Capacity:
4 volunteers at a time