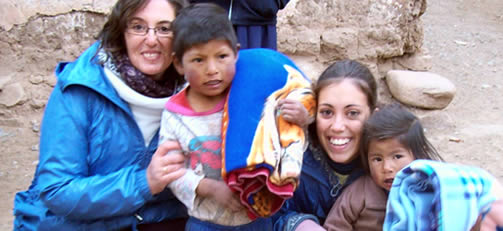 Volunteer Project in Peru
PC-SE83
Description:
This Christian organization was founded in 1968 and directs its work to those people in Cusco that are in the most need. They have executed the following initiatives: Feeding Centers, Social Assistance Centers, Primary and Secondary Schools and Technical Capacitating Centers. Currently they provide eight food centers. Many inhabitants of Andean communities are undernourished, so this organization provides both adults and children with breakfast and lunch in the feeding center.
Activities:
Assist the people in the food center – serve adults and kids their meals, help in the kitchen, talk to the people and give them some attention. Also support them with hygiene.
Requirements:
Able to work independently, motivation and enthusiasm to work with kids as well as with adults.
Minimum:
4 weeks
Work Schedule:
Monday to Friday from 11am – 2pm, on Sundays volunteers can help with breakfast
Spanish:
Intermediate
Capacity:
2 volunteers at a time