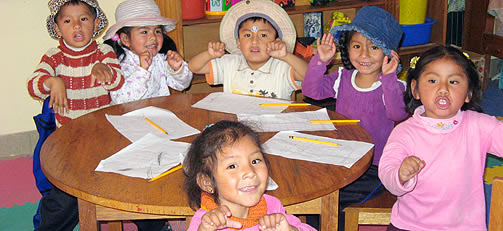 Volunteer Project in Peru
PC-SE9
Description:
An after school project for poor children. Every day about 120 children visit the project, whose ages range from 3 -17. There is a small library where children can do their homework and other rooms where various workshops are organized, on topics such as medicinal plants, cooking or painting. In the mornings the project organizes an Early Stimulation Program for children up to 5 years old. In the afternoons older kids attend.
Activities:
Help children with their homework, play with them, organize recreational and creative activities and assist in workshops. Most help is needed in the Early Stimulation program.
Requirements:
Able to work independently, and enthusiasm in working with children.
Minimum:
4 weeks
Work Schedule:
Monday through to Friday from 8:30am till 12:30am or 4.30pm till 8pm
Spanish:
Intermediate
Capacity:
2 volunteers at a time