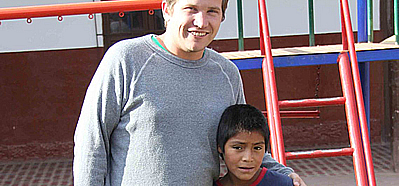 Volunteer Project in Peru
PC-SE90
Description:
This is a home for boys from 6 to 17 years. These boys found themselves in serious harm and abandonment, and most of them are orphans. As these children had received serious maltreatment, the program padrinazgo was started. This enables people from Peru and abroad to sponsor a child and help with his or her education. They have a nice building with a games room, a sickbay, a little chapel and garden. Different workshops are held, such as carpentry, shoemaking, tailoring and baking.
Activities:
Helping with homework, taking them out to play, teaching English or teaching them a trade such as carpentry, bakery, drawing etc.
Requirements:
Enthusiasm, self-motivation.
Minimum:
The minimum time requested is 4 weeks.
Work Schedule:
Monday through to Friday, from 8.30am – 12 or from 2.30-6pm
Spanish:
Intermediate