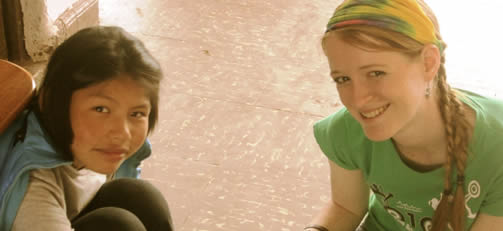 Volunteer Project in Peru
PC-SE91
Description:
This project is located close to the airport and is a home for girls from 6 to 16 years. These girls found themselves in serious harm and abandonment, and most of them are orphans. They have a nice building that consists of dormitories, small classrooms, a kitchen, a dining room, offices as well as a playground and a garden. They also have some animals.
Activities:
Helping with homework, teaching English, planning different kinds of activities like dance, art, cooking, sports etc., play and give them a lot of love and attention.
Requirements:
Enthusiasm, self-motivation and ability to work independently.
Minimum:
The minimum time requested is 4 weeks.
Work Schedule:
Monday through to Friday, from 8.30am – 12 or from 2.30-6pm
Spanish:
Intermediate