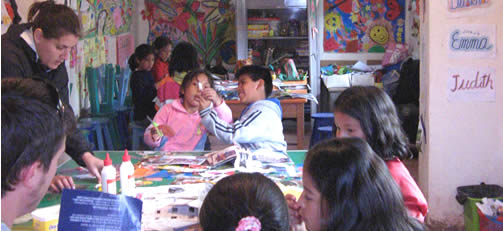 Volunteer Project in Peru
PC-SE94
Description:
This Peruvian non-profit organization works with children in the District of Oropesa, about 45 minutes outside of the center of Cusco. The project began in November 2010 with the objective of providing educational support to the children so that they will have better opportunities in the future. They currently work with approximately 45 children between the ages of 5 and 13 years old.
Activities:
Support the children through homework help, reading comprehension, mathematics, traditional dance, physical education, English classes and art programs. Teach them about your country and culture.
Requirements:
Volunteers who have the ability to work independently, have plenty of patience and the enthusiasm to work with children of different age groups.
Minimum:
1 month
Work Schedule:
Monday to Friday from 2 to 5pm
Spanish:
Intermediate
Capacity:
2 volunteers at a time